I'm very passionate about helping others find happiness in life and feel good about themselves. I believe that when you FEEL GOOD, you excel in life.
For me, a healthy lifestyle is much more than just lifting weights. It's about stretching, warming up, eating healthily, and getting necessary rest and enough sleep. I love helping others see and experience what their bodies are capable of with just enough hard work. I make it a goal to help you achieve a happy and well-balanced lifestyle that will minimize the risk of future health-related issues.
My philosophy is: "Get real!" Our plan is to set up achievable goals and I will help you achieve them. I will motivate you and I will make sure you will give your best during the training! Of course I will inform you first about the training and the structure. Results: a varied, effective personal training with good motivation and fun!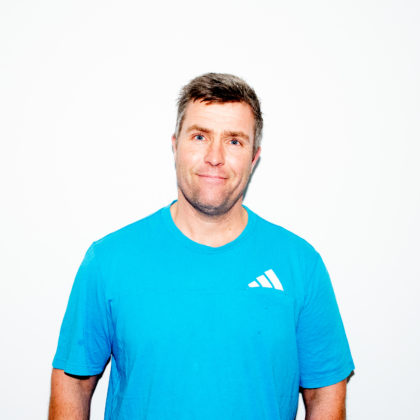 Educations and certifications
The Overloadprinciple trainer level A
The Overloadprinciple trainer level B
Personal Hormonal Profiling
Poliguin International Certification Program
Mylogenics Activation
Mylogenics Release
Kettlebell
Sled Training
Fundamentals of Designing Hypertrophy Programs
Mastering Advanced Program Design by Andre Benoit
​Fundamentals of Designing Relative Strength Programs​ by the Poliquin group
Specializations
Weight loss
Hypertrophy
Nutrition
Sports specific training
Allround sports trainer
Pads training
12 point skin fold measurement
References
MMA:
Fedor Emelianenko (RUS)
Anatoly Tokov, nationale team (RUS)
Valentin Moldavskiy, nationale team (RUS)
Sidelnikov Kirill, nationale team (RUS)
Nemkov Vadim, nationale team (RUS)
Nemkov Victor, nationale team (RUS)
Artem Vasylenko, nationale team (UKR)
Kickboksen K1, Jerrel Venetiaan (NED)
Soccer: Kenny Teijsse, Go Ahead Eagles
www.m1global.tv, Vadim Finkelchtein
www.wmmaa.org, Apy Echteld
Do you want to get to work with me and start working on your goals? Fill in the form on this page. Who knows, maybe we will be making your wishes come through together.