Hans is not just a personal trainer, he also trains world class professional athletes. This "drill instructor" will push you to your limits. And just when you have had enough he throws in a joke to make sure that your abs stay active too.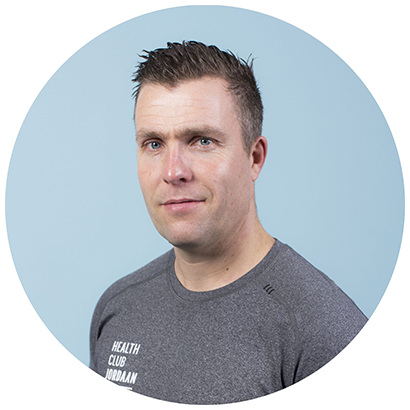 Educations and certifications
The Overloadprinciple trainer level A
The Overloadprinciple trainer level B
Personal Hormonal Profiling
Poliguin International Certification Program
Mylogenics Activation
Mylogenics Release
Kettlebell
Sled Training
Fundamentals of Designing Hypertrophy Programs
Mastering Advanced Program Design by Andre Benoit
​Fundamentals of Designing Relative Strength Programs​ by the Poliquin group
Specializations
Weight loss
Hypertrophy
Nutrition
Sports specific training
Allround sports trainer
Pads training
12 point skin fold measurement
References
MMA:
Fedor Emelianenko (RUS)
Anatoly Tokov, nationale team (RUS)
Valentin Moldavskiy, nationale team (RUS)
Sidelnikov Kirill, nationale team (RUS)
Nemkov Vadim, nationale team (RUS)
Nemkov Victor, nationale team (RUS)
Artem Vasylenko, nationale team (UKR)
Kickboksen K1, Jerrel Venetiaan (NED)
Soccer: Kenny Teijsse, Go Ahead Eagles
www.m1global.tv, Vadim Finkelchtein
www.wmmaa.org, Apy Echteld
WANT TO GO HARD? NICE! LEAVE YOUR DETAILS AND YOUR QUESTION AND WE WILL CONTACT YOU WITHIN 48 HOURS.