Not getting the results you want? Then personal training might be the answer. Our knowledgeable and experienced trainers can offer you one-on-one guidance, support and attention. Many people struggle to reach their goals but with a trainer by your side you can actually achieve them. Whether it's losing body fat or putting on muscle mass. Gains anyone?

Each trainer has his/her own expertise and they're all ready to help you become the best version of yourself. Check out our personal trainers below to see who is the right match for you and make it happen!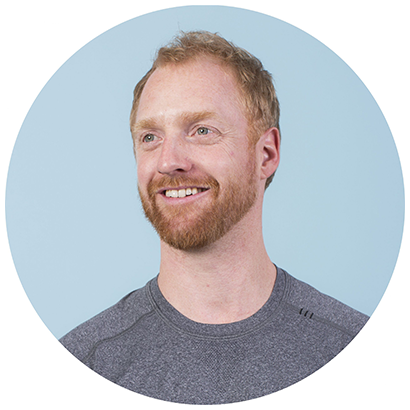 Never a dull moment with personal training by Roel. He has been working in the health and fitness sector since 2000 and started as a personal trainer in 2003. With his years of experience he will make sure to challenge you during your workouts. He is passionate about strength training but in 2016 he started focussing on endurance (triathlons). After finishing two quarter and two halve Iron man races he is now training for a full Iron man. His broad knowledge and experience gives him the right tools to help you achieve your goals, whatever they may be.
I am addicted to moving and everything that goes with it. Fitness, weightlifting, dancing, crossfit, cycling, walking or chasing my kids. Staying active I makes me feel good, both physically and mentally. Do not get me wrong: sleeping and being a couch potato watching Netflix can be great too but I can only enjoy it after I have been active. The trick is to stay active by doing things you enjoy and that suit your body and personal situation. During my workouts we will mainly focus on building strength. Perhaps that is what you enjoy and will never stop doing it. Maybe it is not your thing but it is important nevertheless. In a few sessions you will learn to move better and you will increase your strength and endurance to prepare you for any type of physical activity. Performance starts with building a good foundation.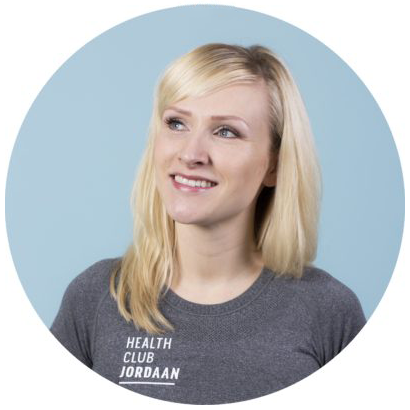 A true power mom! This woman lives and breathes sports and health. Her enthousiasm and perseverance is contagious. Are you a more advanced athlete looking for the most recent developments and insights regarding training? Or are you simpy looking for a trainer that knows how to motivate you? Then Elles is your (wo)man!
Hans is not just a personal trainer, he also trains world class professional athletes. This "drill instructor" will push you to your limits. And just when you have had enough he throws in a joke to make sure that your abs stay active too.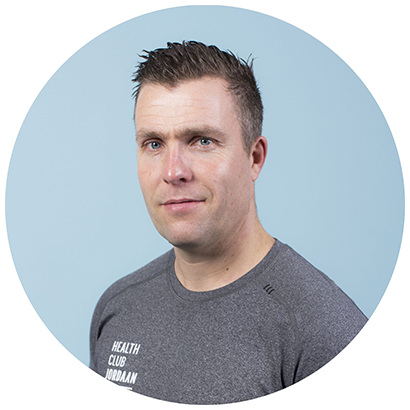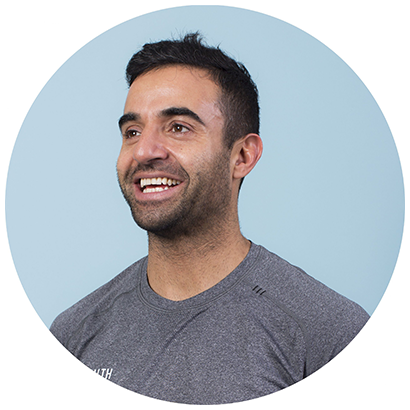 Jamal is calm and collected. Until he steps into the ring that is! For a good kickboxing workout he is your man. Kickboxing is great to release your energy, frustrations and/or anger.
My name is Mike van Hoorn: personal trainer and certified dietician. Because of my broad knowledge you can be assured that you have the support of a professional. I am always up to date when it comes to scientific research regarding fitness and nutrition. By truly listening to you we can work together on achieving your personal goals in a fun way. My goal as a trainer is to make my clients helathier, stronger, more fit and just overall happier. I am looking forward to meeting you for an intake.