Mike Hogendoorn has despite that he's not working that long as a PT a lot of knowledge of strength training and gaining muscle mass. A.o. because of his years of experience as a fitness instructor and because of his interest and curiosity in the profession. He did a.o. the CIOS and Overload Top A+B.
Mike is always very patient and relaxed, but with a big smile on his face. Because he is super enthusiastic and always down for a joke. Besides that, this charming calm guy trains like a beast, and that combination is gold!
"I love to see that my clients are becoming stronger every week and to guide them in this process. I am looking forward to get to work together!"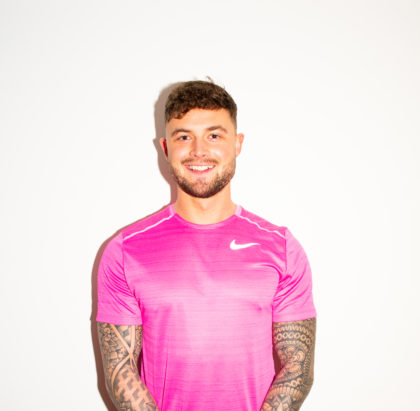 Do you want to get to work with me and start working on your goals? Fill in the form on this page. Who knows, maybe we will be making your wishes come through together.